We are a certified mold remediation company
And your one-stop shop to handle any mold problems that you may have in your home or business.
---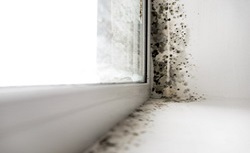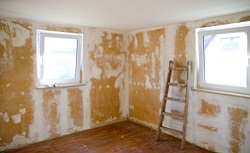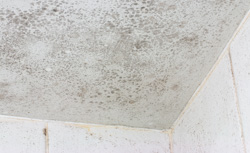 If you believe you may have issues with indoor mold, please give us a call to arrange an onsite assessment.
Unlike many specialist mold remediation companies, who will only do the mold removal and cleanup; we can also handle "putting everything back together again" after your mold problem is fixed. This can both save you money, as well as make the whole experience much simpler.
We also work with an independent, third-party mold testing company (GetaMoldTest.com ). This ensures we know exactly what we are dealing with before starting a mold removal and remediation project, and gives you the peace-of-mind that your home is mold-free upon completion. Getamoldtest.com also has some great mold-related information on their site. Rather than repeating it here, visit theirMold Facts page to learn more. Another good information resource is California Department of Public Health'sIndoor Mold page .
---
Typical steps in our mold remediation projects:
Site assessment by R&R Handyman.
Remove/stop source of mold causing moisture.
Arrange independent mold test.
Setup sealed perimeter around area to be remediated. Establish negative air pressure in sealed area (prevents contaminants from leaking out of work area).

Use industrial dehumidifiers, HEPA air cleaners, and blowers as needed in workspace.
Tear out and remove all contaminated debris. In the case of moldy drywall or water-damaged bath surrounds, we generally need to strip everything back to the bare wood framing.
Wipe down and treat all affected areas with professional-grade anti-microbial cleaning and prevention products.
Arrange independent tester to verify mold-free.
Rebuild: our skilled employees have extensive experience with drywall, painting, tiling, carpentry, and plumbing.
Types of mold remediation services we offer:
Water-damaged tile bath & shower surrounds.
Moldy walls/drywall from external home water intrusion (ie., from roof, window, wall leaks that allow rain/irrigation into home).
Mold issues from pipe leaks/breaks.
Mold issues from poor air circulation.
We do jobs big and small. Anything from relatively small projects from a leaky sink drain that makes a single cabinet moldy, to large jobs from major pipe breaks that flood a home.
We have significant experience working with residential landlords & property managers, as well as all types of commercial facilities: restaurants, office buildings, warehouses, etc.