We Are Flexible
We are very flexible, and will do everything possible to accommodate your needs.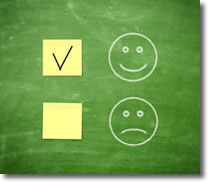 There are two primary ways that our clients hire us: By the Hour and By Project.
Not sure which method is best for you? Give us a call, and we can discuss this with you.
See info below for more info on hiring us by-the-hour. Our by-the-job page explains engaging us on a fixed-price project-basis (rather than by-the-hour), and our commercial work page explains how we accommodate the unique requirements of our commercial clients.
Hiring R&R Handyman by the Hour
Many projects (or clients) are best suited to hiring us as hourly skilled labor.
Pricing is by the hour, for actual labor services performed, plus materials used on your behalf. This is also often referred to in the industry as "Time and Materials" contracting. Our rates vary, depending on the nature and quantity of the work being performed.
This is the easiest way to engage us: just give us a call to reserve some time on our work schedule (or use our request appointment online form)- and one of our Service Technicians will arrive on time, ready to work. You can tell us about the nature of your project when booking your service appointment- or just wait until your Technician arrives, and you can explain your project to him in person.
Situations well-suited to By-The-Hour pricing:
To-Do Lists.
Very small projects.
Larger projects- but in situations where the overall project scope isn't clearly defined. Maybe you want to make design choices as the project progresses, do some of the work yourself, or tackle the project in stages.
Projects that require initial troubleshooting and/or diagnostic work. Water damage, wood rot, and electrical issues are common situations where estimating a contract price for an overall repair is not possible, without some initial troubleshooting and exploratory work. We generally recommend hiring us by the hour first- to perform the initial troubleshooting and exploratory work.